today addison finally went back to mdo! yay!
since she hadn't been the past 3 times, i wasn't sure if they were doing anything special for valentine's day. just to be safe, we made rice krispie treats. and we cut them in the shape of a heart! oh, and dyed them pink :)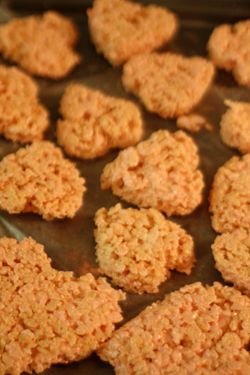 they did do valentine's, so i'm glad we made them!
she looked super cute today!
i had a dentist appointment at noon and then my mom and i went to lunch after that. then it was time to pick up my valentine!!
we stopped by sonic on the way home since it was happy hour and got addison a slush. she
loves
those things. and i
love
happy hour! i don't know what i'll do if they ever get rid of it!
it's been so nice today, so addison got to drive her car when we got home! we let her drive a little around the neighborhood and not just in the driveway.
addison even stopped long enough to take a picture with me. and then she drove off over my foot. thanks hun!
addison gets to open her present when she wakes up from her nap.
yes, she's spoiled.
happy valentine's day!