a few weeks ago, we took addison to see the ice exhibit at opryland.
the theme was madagascar, which addison loves.
i had never been before, so didn't know how cold it was going to be. i had always seen people wearing those ridiculous coats, but i didn't know if they were really necessary.
well, they are. i had thick socks, my boots, my northface, gloves, and a scarf.
and
the coat. and i was still a little chilly.
addison was so cute in her big blue coat.
she got to go down the slide too. she loved that. she went down at least 3 times.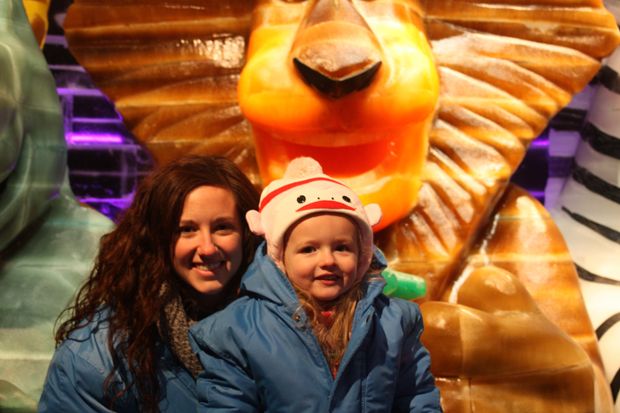 we had a lot of fun! it's definitely something we will try to do every year!