addison has gotten a little better at driving since
her birthday
, but not much. it's been kind of chilly lately, so we haven't gotten out much for her to ride around. we were able to twice this past week, so i think that's pretty good.
we just stick her out in the side driveway and turn the steering wheel hard and she just does donuts. she doesn't seem to mind. she occasionally goes off into the grass, but we get her out real quick.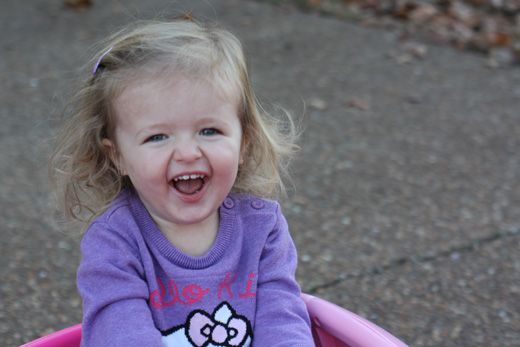 she definitely loves driving her car! next thing i know, she'll be getting her learners permit.
sigh.