addison got her first car this weekend...
...don't worry. it's not a
real
car. but she certainly thinks so.
my mom got it from a yard sale (surprise, surprise). addison hasn't really caught on to how you make it go, but she really enjoyed sitting in it and being pushed around! and i enjoyed taking
lots
of pictures of her. she just looked so cute, as usual!
her hair is so curly. i absolutely
love
it.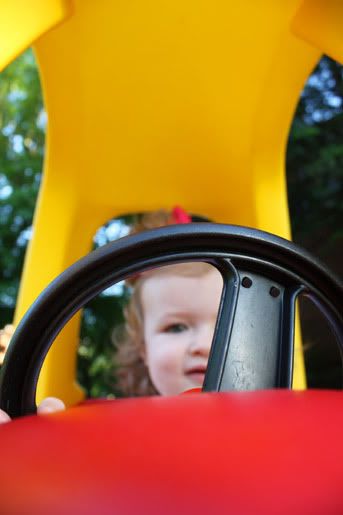 and she threw a fit when she had to finally get out of it. i think we have another obsession on our hands. just like the
wagon
.